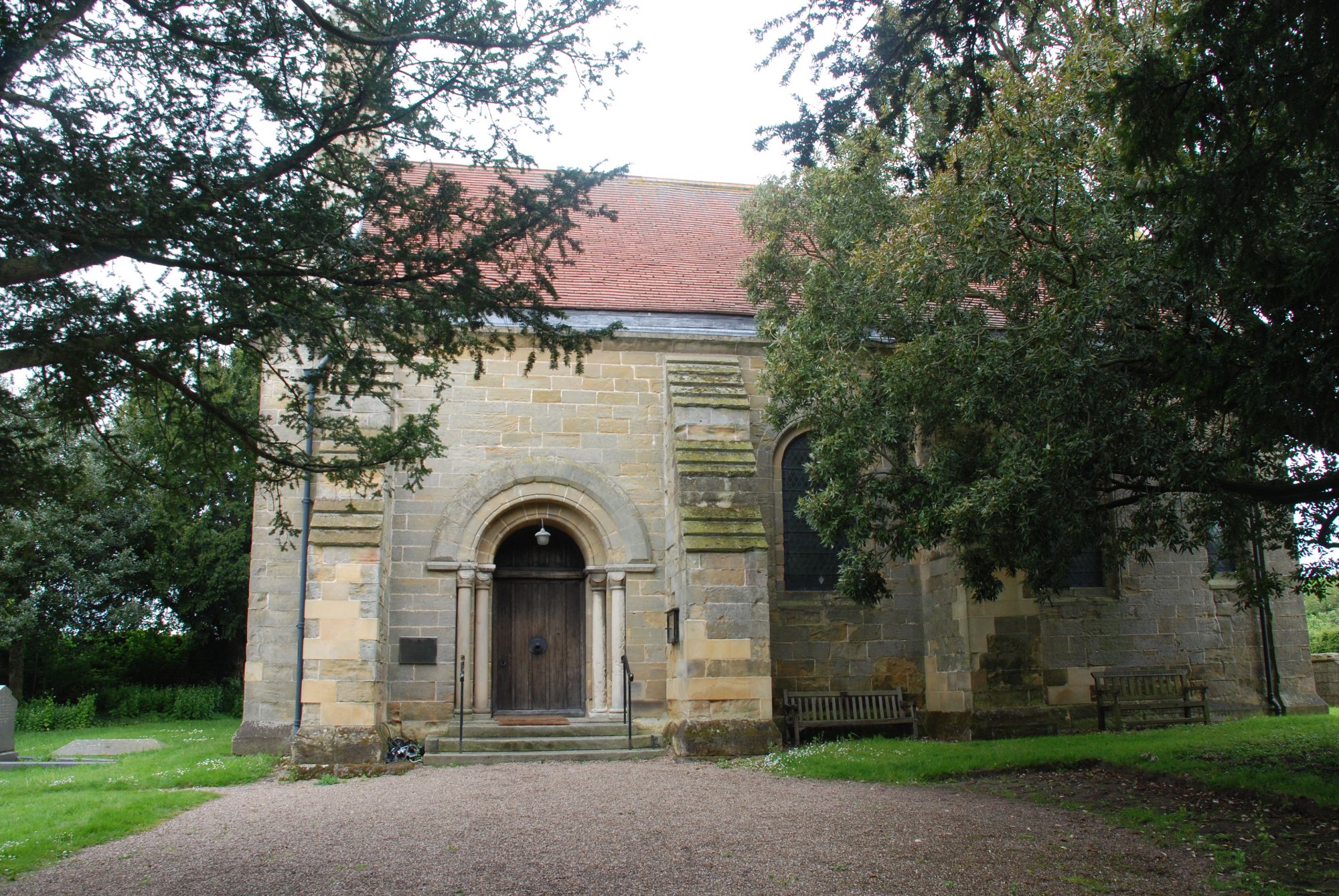 Flight Lieutenant Michael Thomas Gibson HENRY, 39876, DFC, RAF 35 Squadron, died 13th January 1941 aged 28
Michael Henry was the son of Thomas G Henry and Edith M Henry of Compton Chamberlayne, Wiltshire. He was born in Birkenhead in 1912, and educated at Sedbergh School, and granted a permanent commission in the RAF in 1937 when he also qualified as a pilot. In August 1939 he married Elizabeth Marion Ward in the Thirsk area and because he is buried in Roecliffe, whereas the other members of the crew who died with him are buried in Dishforth Churchyard, it is assumed that he and Elizabeth lived in or near Roecliffe. He was promoted to Flying Officer in December 1939, won the DFC in July 1940, and promoted again to Flight Lieutenant in December 1940. He was a very experienced bomber pilot having flown about 700 hours on the Whitley bomber, a few hours on the Short Stirling bomber, and about 8 hours on the type of Halifax bomber in which he lost his life.
The crash that killed Michael Henry was well documented, principally because it was the first Halifax accident in Yorkshire, the aircraft had only flown about four hours since it had been built in October 1940 due to various engine design problems, and had only been released to 35 Squadron on 4th January 1941 nine days before the fatal accident. It was in fact only the third production Halifax (serial L9487) ever built, and it appeared that the accident occurred during a test flight to check fuel consumption. The aircraft took off from Linton-on-Ouse at 11.20am on the morning of 13th January 1941 with full fuel tanks to cruise for one hour at 12,00ft. It was next seen about half an hour after taking off near Dishforth with vapour streaming from the port wing and one port engine not working. The vapour, which was petrol vapour then caught fire, which spread to the tail and the aircraft crashed at Baldersby St James. All six crew members were killed; four are buried at Dishforth, one at Stoke in Warwickshire, and of course Michael Henry at Roecliffe.
The resulting Air Investigation Branch report found that the accident was probably caused by the ground crew at Linton not replacing a fuel filler cap, allowing fuel to stream out and soak both the wing and the tail in petrol which was then ignited by the exhaust flame. It was also found that the engine on the same side as the fire had stopped because of a possible oil leak which was the problem that had been present since the aircraft was built.
There were more than a 1000 Halifax crashes in Yorkshire that were not as well documented following this one, but rather grimly the last Halifax crash in Yorkshire was at Baldersby itself, less than a mile from where Michael Henry died.
Sergeant Gilbert CROZIER 2213869, 1651 H.C.U.RAF (VR) (Wireless Operator/Air Gunner), died 30th September 1944 aged 20
Gilbert Crozier was the son of Herbert William and Margaret Ann Crozier, of Roecliffe. He was based at RAF Wratting Common with the 1651 Heavy Conversion Unit flying Short Stirling bombers. On 30th September 1944 he was one of a crew of seven who took off at 7.40pm on a training flight. Approximately five minutes later the aircraft crashed at Horse Heath about twelve miles south east of Cambridge killing five of the crew immediately with Gilbert Crozier dying of his injuries shortly afterwards.
The subsequent air accident investigation found that the outer port engine had suffered catastrophic failure causing structural damage to the Short Stirling bomber Serial Number LK501, which resulted in the fatal crash. The other crew members were Pilot Officer Biesiot RAAF (Killed, buried in Cambridge), Sgt Titchener RAF (Killed, buried in Cambridge), Sgt Davies RAF (Killed, buried in Wales), Flight Sgt Johnson (Injured), Sgt Dare RAF (Killed, buried in Wales), and Sgt Stephenson RAF Killed, buried in Liverpool)
If you enter the churchyard of St Mary Roecliffe and look to the right hand side you will see the headstones of both Michael Henry and Gilbert Crozier, or if you walk along the foot path to the right of the churchyard wall and look over the wall to your left you will see the front of the headstones just inside the wall. Stop for a moment in quiet contemplation, and remember that for every other war grave there will be similar human stories.
John Newberry, Roecliffe Parish Council, 2018
With grateful thanks and acknowledgement to:
Yorkshire-aircraft.co.uk
Commonwealth War Graves Commission
Short Stirling & RAF Bomber Command Forum
RAF Records